Star Rating:
Kumba Road (approximately 750m from Mile 17)

P O. Box 342, Buea
---
Chariot Hotel features 48 air-conditioned rooms and 4 suites with bath, shower, wash-basin, satellite TV channels, phone (intercom) in rooms, internet & WiFi (Free), balcony, refrigerator, outdoor swimming pool, a mini-bar, restaurant, a night club, free access to fitness center, and free parking is available. Room service is available from 6H00 to 22H00. No food is served after 22H00.
The hotel has a conference room of a capacity of 100 persons suitable for meetings, seminars and courses. The hotel also features two banquet halls of a capacity of 100 and 450 persons, suitable for events such as weddings, birthday bash, graduation party, fundraising party, etc.
Room prices are as follows:
Mini Executive rooms = F.CFA 25.000 (€38.10)
Executive rooms = F.CFA 30.000 (€45.75)
Prestige rooms = F.CFA 40.000 (€61.00)
Deluxe Suites = F.CFA 100.000 (€152.45)
Presidential Suite = F.CFA 150.000 (€228.65)
The above-mentioned room prices are inclusive of VAT and breakfast.
The prices of the conference room and banquet halls are available upon request.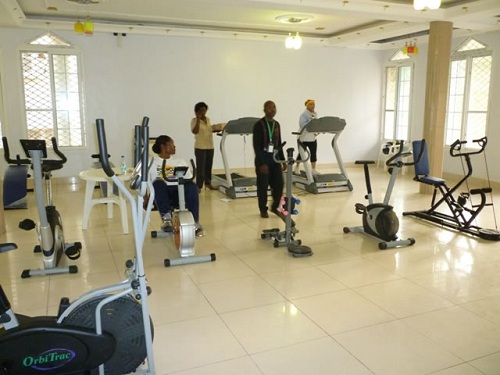 Most recent booking for this hotel was on today at 6:57 am [EST] from Amsterdam